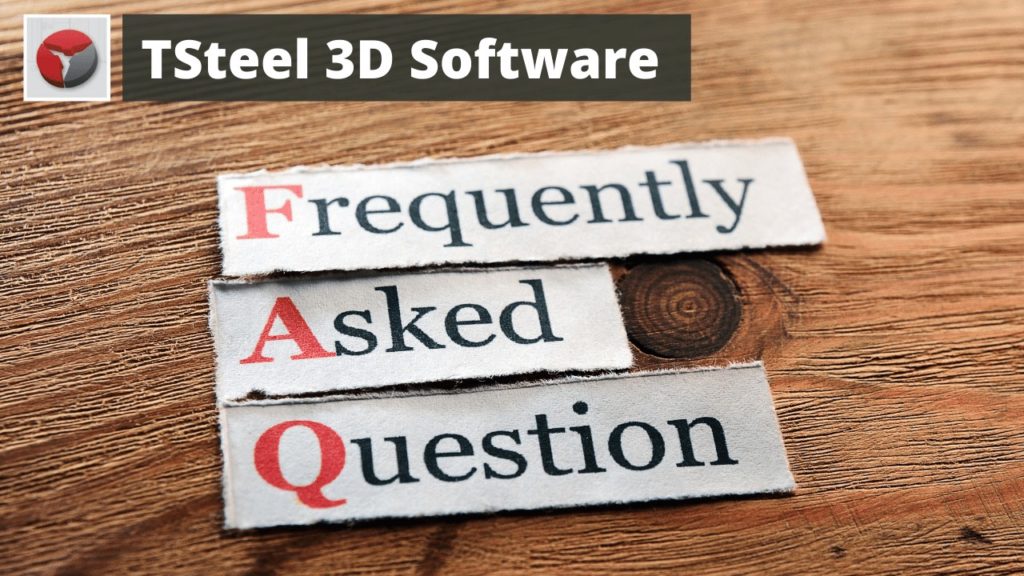 Frequently asked questions
If your question is not here, please send us a message.
Can I transfer my license from one computer to another?
Yes, definitely. You can transfer your license as many times as needed. First, deactivate the license on your current computer, and then reactivate it on another. It is fast, easy, and intuitive.
Is there a perpetual license?
No, our licenses are by subscription only. You can subscribe monthly, or annually at a discounted price.
How are version updates done?
By providing a license by subscription, we can assure you always have the most recent version available. The software detects when there is an update and automatically downloads and installs it.
Do I need an internet connection to use the software?
TSteel 3D licenses are validated online. Thus, internet access is required to install or modify your license. To use the software, however, it is not necessary to be continuously connected to the internet. TSteel 3D submits periodical online verifications, moments at when a connection is required. But it does not prevent the use while offline.
Is the Full license released online?
No, the "User Key" for the Full license is not released online. When the purchase is confirmed, the user is notified immediately via email. The license key is forwarded shortly after in a separate email.